Crafted Items
These items are all one of a kind. If interested please e-mail to let me know your interested in the item. I will put a hold on the item until your payement is received. When payment is received the item will be removed from the page.

Little Girls Jordache Denim Vest. Size Laarge
$25.00 plus $4.95 shipping.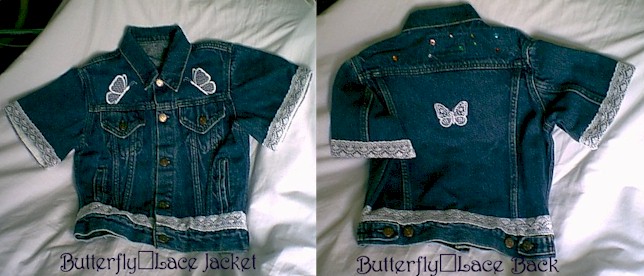 Little Girls Denim Jacket with white lace and butterflies. Also has rhinestones on back.
$18.00 plus $4.95 shipping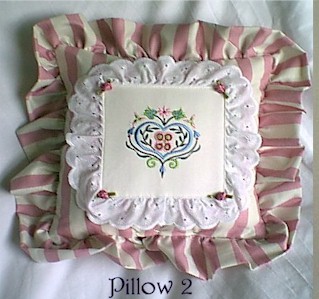 12 inches x 12 inches. Pink and white stipes with white center with Country Folk style embroidery design. 4 pink silk rosebuds on corner of white center. Pink and white striped ruffle on outside of pillow and white eyelet surroundss center.
$15.00 plus $3.50 shipping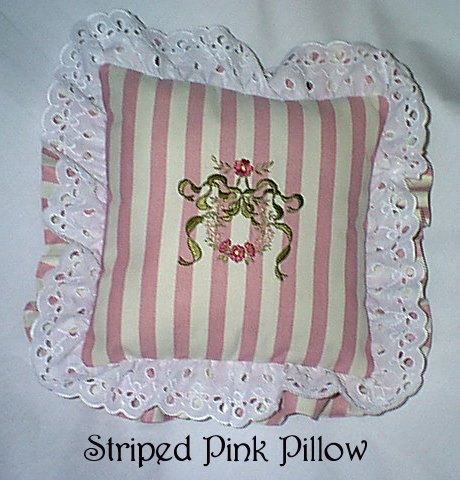 12 inches x 12 inches pink and white striped pillow with double ruffle, outside ruffle is pink and white stripe, top ruffle is white eyelet. Center has embroidered design.
$15.00 plus $3.50 shipping